EXPERIENCE 400
YEARS OF HISTORY
Allister Malcolm's Hotshop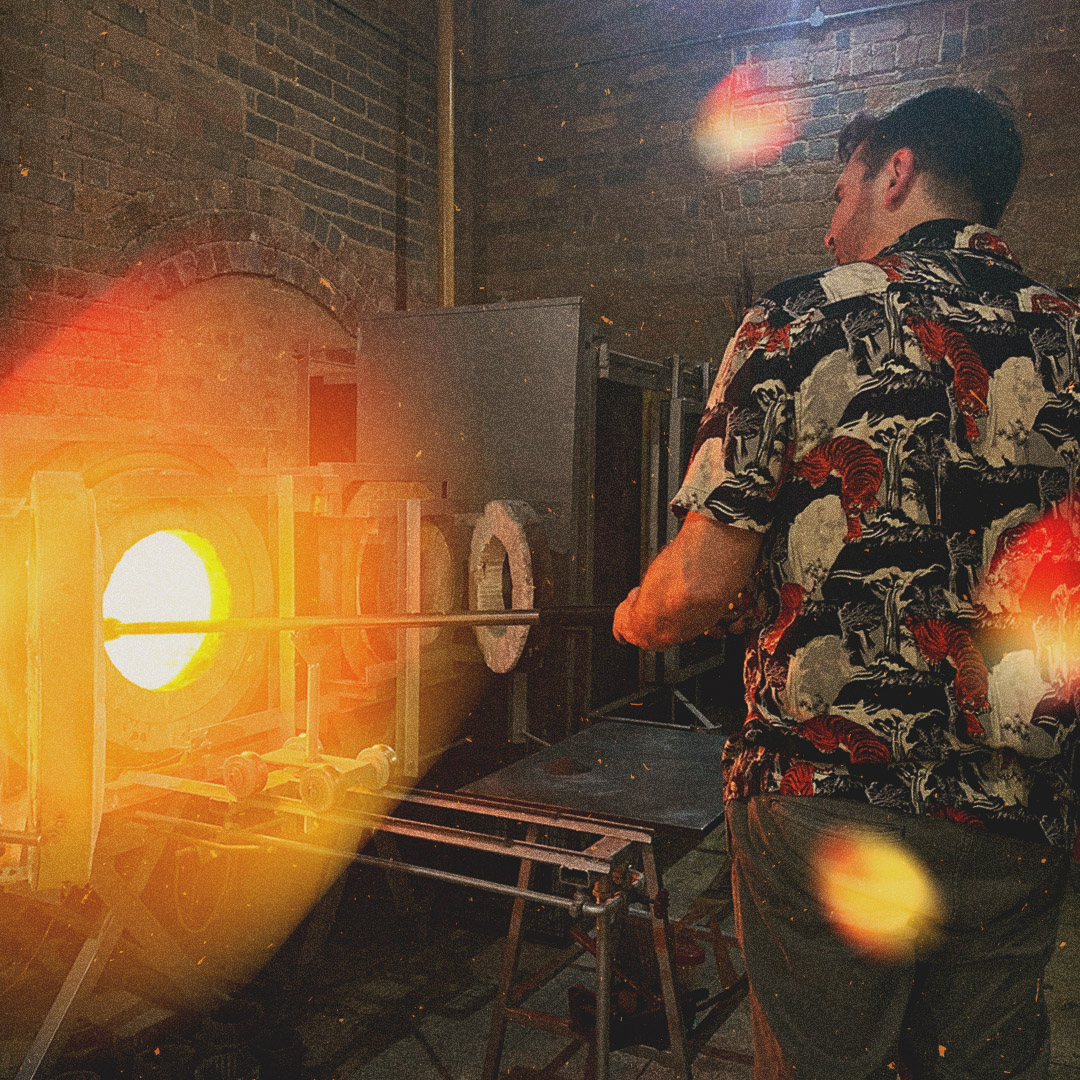 Journey through time and witness the fascinating story of the Stourbridge Glass Quarter.
Discover what it was like to work inside an iconic glass cone and how the industry helped this part of the Black Country gain an enviable reputation for creativity and skill – around the world.
Whether you're young or old, you'll find plenty to enjoy. From engaging animations and interactive digital displays to live glass making demonstrations and our globally significant collection, Stourbridge Glass Museum is one part of the heritage trail you cannot afford to miss.
Upcoming Events & Exhibitions
Don't miss out on this unique opportunity to try your hand at glassmaking.
Join Santa at Stourbridge Glass Museum for a Christmas experience like no other!
Under Ice Maiden Scarlett's expert guidance you will magically transform molten glass.
Admission Prices (from April 2023)
Family (2 adults and up to 3 children)
Concessions (over 65s & Students)
Winter Opening Hours
1 November 2023 - 31 March 2024
Christmas Closure Dates
Closed - Friday 4:30, 22 December 2023
Reopen - Thursday 10:30, 4 January 2024
Summer Opening Hours
1 April 2023 - 31 October 2023
Salmon Pink Macchia, Dale Chihuly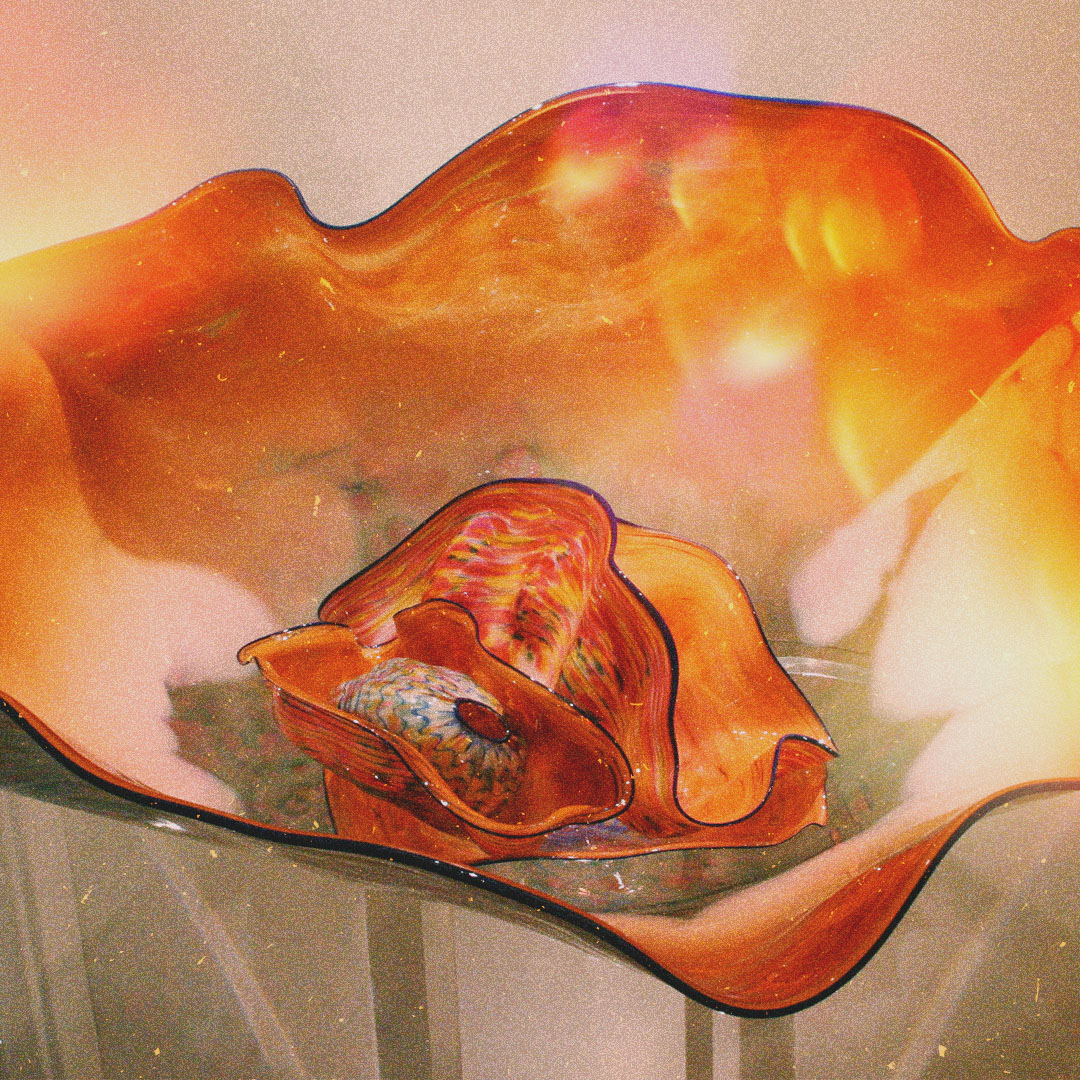 Set across two floors, Stourbridge Glass Museum takes visitors on a journey back in time.
Learn about the origins of glass making in Stourbridge, starting with a 2.5D animation depicting life inside a glass cone and a chance to sit in a glass maker's chair. Discover the tools glass makers used and watch films describing the production process.
After learning about glass making in Stourbridge, watch a leading contemporary artist and their team in action. Allister Malcolm's live Hot Shop features daily demonstrations that will enthral and mesmerised.
Upstairs, visitors will be dazzled and delighted by a vast collection of items from the globally significant Stourbridge Glass Collection, featuring pieces dating back 400 years. There is also a suite of digital interactive screens that give museum goers the chance to get creative and design their very own cameo glass before emailing it to themselves or a friend.
Whether you're new to the world of glass or you're an expert on its celebrated history in Stourbridge, our collection offers something truly special.
For over 400 years, state of the art glass in every fashionable style has been made in the Stourbridge area, and Stourbridge glass is collected and admired world-wide.
The Stourbridge Glass Collection housed at the museum is, quite simply, one of the finest world-wide holdings of British and international 17th, 18th, 19th and 20th century glass.
Our collection includes:
19th Century Stourbridge Glass
Historic Midlands Collection
Contemporary Glass Works
Fresh Blood University Exhibition
See what our visitors are saying
I would recommend anyone who is new to Stourbridge, appreciates the crafts, glass artistry and history to this compact well-curated museum... The staff were very friendly and helpful and the museum holds some really interesting information about the history of glass blowing in Stourbridge.
Highly recommended - Our rececent visit to the Glasss Museum was a most enjoyable day out. The glass demonstration was really professionally presented by the artists, coupled with a very informative talk which made it a most inspirational experience to be part of.
We really enjoyed our visit. We saw the glass artists at work in the hot shop making a beautiful vase. There was also an excellent demonstration of how cameo glass is made by an expert glass engraver. There were clear explanations of the exhibit's showing the history of glass.
Frequently Asked Questions
You can find us on the A491 Stourbridge to Wolverhampton road, just north of Stourbridge Town Centre.
The closest rail stations are Stourbridge Town and Wolverhampton.
Bus routes 16 and 17 depart Stourbridge Interchange every 20 minutes to Brook Street (7 stops, approx. 10 mins.)