EXPERIENCE 400
YEARS OF HISTORY
Allister Malcolm's Hotshop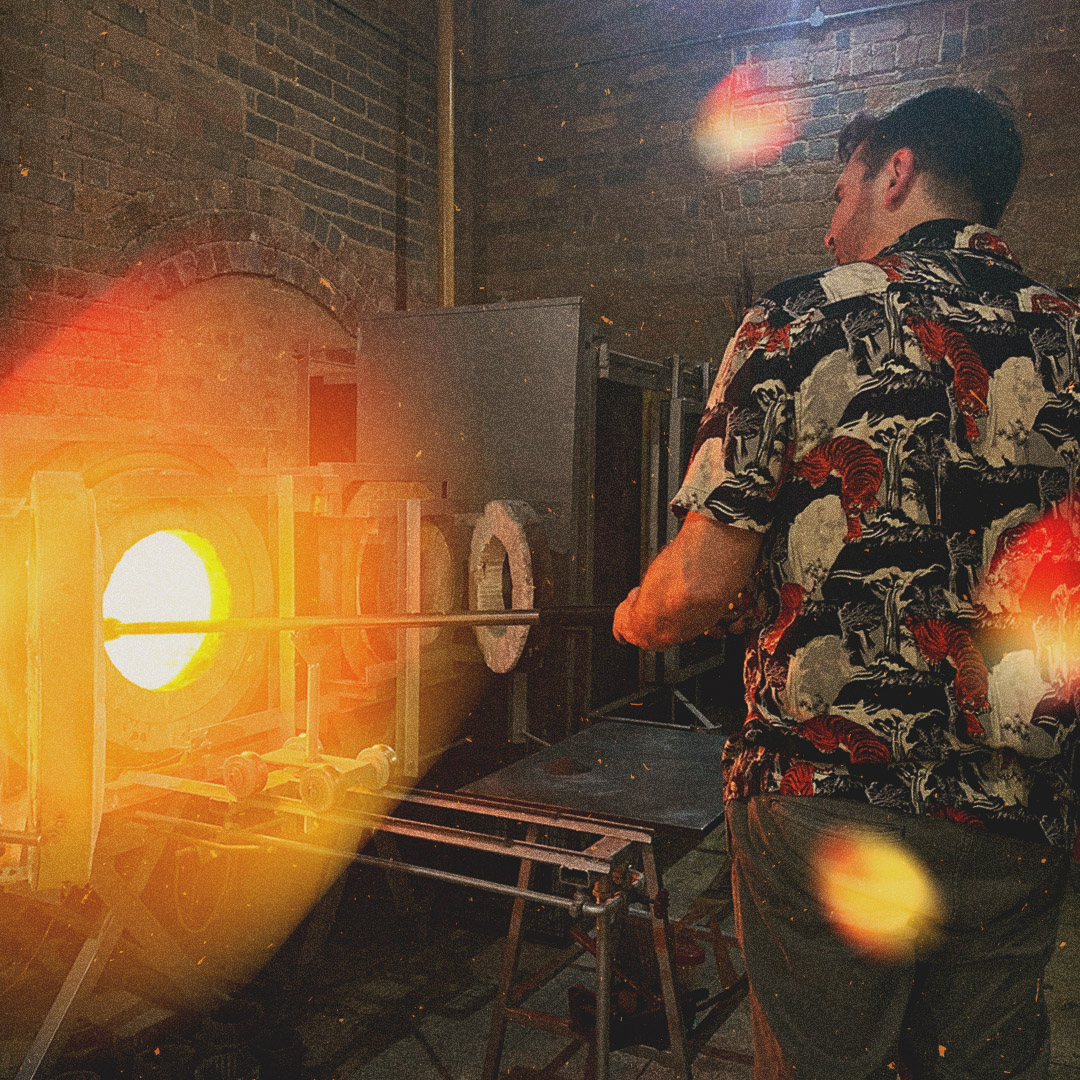 Journey through time and witness the fascinating story of the Stourbridge Glass Quarter.
Discover what it was like to work inside an iconic glass cone and how the industry helped this part of the Black Country gain an enviable reputation for creativity and skill – around the world.
Whether you're young or old, you'll find plenty to enjoy. From engaging animations and interactive digital displays to live glass making demonstrations and our globally significant collection, Stourbridge Glass Museum is one part of the heritage trail you cannot afford to miss.
Upcoming Events & Exhibitions
Get creative at kids craft club this summer with soap sculpting!
Did you work in the glass trade or live in the local area? Join us at the museum on the third Friday of each month and share your memories. We welcome people with dementia, carers, and those who feel isolated.
A special weekend at the museum to celebrate the International Festival of Glass.
Admission Prices (from April 2022)
Family (2 adults 2 children)
Family (1 adult 2 children)
Open Bank holidays between April-October
Please note that there will be no live glass making between 31st July and 9th August 2022. During this period footage of the team making glass will be projected in the Hot Shop.
Salmon Pink Macchia, Dale Chihuly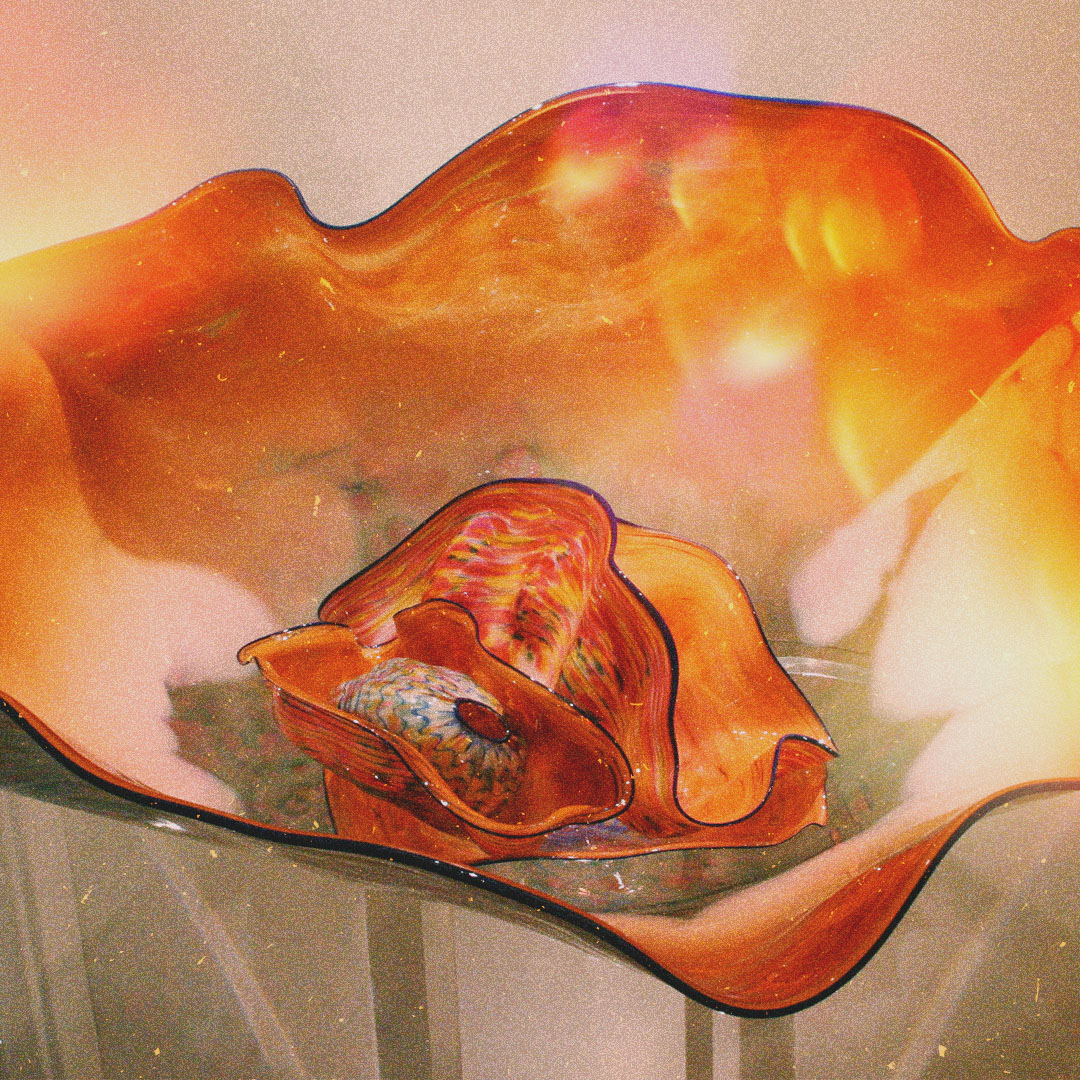 Set across two floors, Stourbridge Glass Museum takes visitors on a journey back in time.
Learn about the origins of glass making in Stourbridge, starting with a 2.5D animation depicting life inside a glass cone and a chance to sit in a glass maker's chair. Discover the tools glass makers used and watch films describing the production process.
After learning about glass making in Stourbridge, watch a leading contemporary artist and their team in action. Allister Malcolm's live Hot Shop features daily demonstrations that will enthral and mesmerised.
Upstairs, visitors will be dazzled and delighted by a vast collection of items from the globally significant Stourbridge Glass Collection, featuring pieces dating back 400 years. There is also a suite of digital interactive screens that give museum goers the chance to get creative and design their very own cameo glass before emailing it to themselves or a friend.
Whether you're new to the world of glass or you're an expert on its celebrated history in Stourbridge, our collection offers something truly special.
For over 400 years, state of the art glass in every fashionable style has been made in the Stourbridge area, and Stourbridge glass is collected and admired world-wide.
The Stourbridge Glass Collection housed at the museum is, quite simply, one of the finest world-wide holdings of British and international 17th, 18th, 19th and 20th century glass.
Our collection includes:
19th Century Stourbridge Glass
Historic Midlands Collection
Contemporary Glass Works
Fresh Blood University Exhibition
Frequently Asked Questions
You can find us on the A491 Stourbridge to Wolverhampton road, just north of Stourbridge Town Centre.
The closest rail stations are Stourbridge Town and Wolverhampton.
Bus routes 16 and 17 depart Stourbridge Interchange every 20 minutes to Brook Street (7 stops, approx. 10 mins.)