In The Spotlight – The Colour Room
The Colour Room premiered at recently and is due to be widely available on the big screen before the end of the year. Our warmest congratulations go to the star of the show, our very own Will Farmer of Fieldings Auctioneers (Stourbridge) and, of course, BBC's Antiques Roadshow. Will is afforded free rein to propound the talents of his heroine Clarice Clift in a story of lifelong enthusiasm for her work that goes back to his childhood when 'the most 'bizarre cup and saucer I had ever seen … were an instant draw that took all of my hard saved £15 spending money'. Will goes on to describe how 'hers was a true rags to riches success story founded on hard work, determination and an unwavering clear vision'.
Learn more of Will Farmer's passion for Clarice and her output by catching the film or clicking here:https://fieldingsauctioneers.co.uk/news/225/the-colour-room-tonight-s-the-night
Oh, and by the way, Antiques Roadshow featuring Will and colleagues is back on the box soon.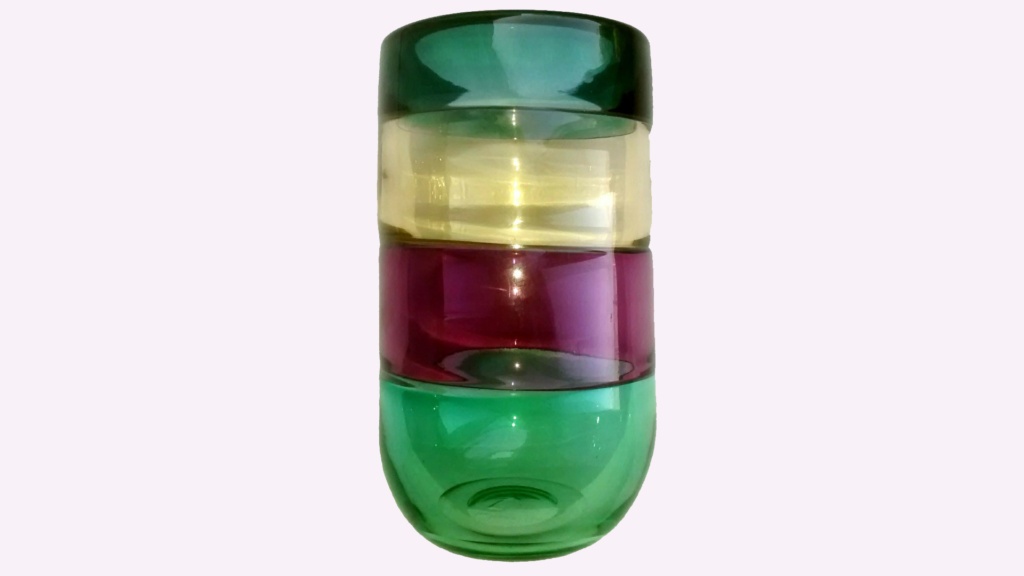 Isle of Wight Glass Museum Special Event
The Isle of Wight Glass Museum is delighted to announce the first of a series of events to celebrate the art of glassmaking on the Island.
On Sunday 21 November, the museum will be hosting an introduction to, and demonstration of, the art of glassmaking by internationally renowned master craftsmen Ian Bamforth and Vic Bamforth: Inspired by Life's Experience: Storytelling in Glass
"Ian and Vic are brothers, based in Stourbridge in the Midlands, another of the UK's centres of glassmaking excellence, and of course, Timothy Harris is one of the Island's own," says Museum Director Anton Doroszenko. "We're delighted that they'll be launching our events programme with this unique collaboration."
Tickets are £15.00 and are on sale in the museum office, or online at www.isleofwightglassmuseum.org.uk/events
Coffee and pastries will be served from 10.30am, and the event itself will start at 11.00am.
For ticket holders who can't attend in person the events will be live streamed via Zoom.
Hosted at the studio of Timothy Harris, of Isle of Wight Studio Glass, the demo will be followed by a Q&A session. Guests will then be treated to a private viewing of selected artworks, a guided tour of the museum by the Director, and there will also be an opportunity to engage directly with the experts, one-to-one.
"Each artist has his own distinctive style," says Sue Beeby, the museum's Development Manager. "Having been privileged to observe them all at work, I know that our guests will be in awe of their creativity and skill. The event is timed to get the festive season underway, and will provide the perfect opportunity to invest in a piece of glass art as a gift for a loved one, or even to treat oneself!"
The Isle of Wight Glass Museum, at the island's premier craft location of Arreton Barns, celebrates the design and craftsmanship of glass makers based on the island, as well as those in some way connected to the island, past and present. There are over 1200 pieces on show, including many unique and never before seen, in two galleries.
Cinderella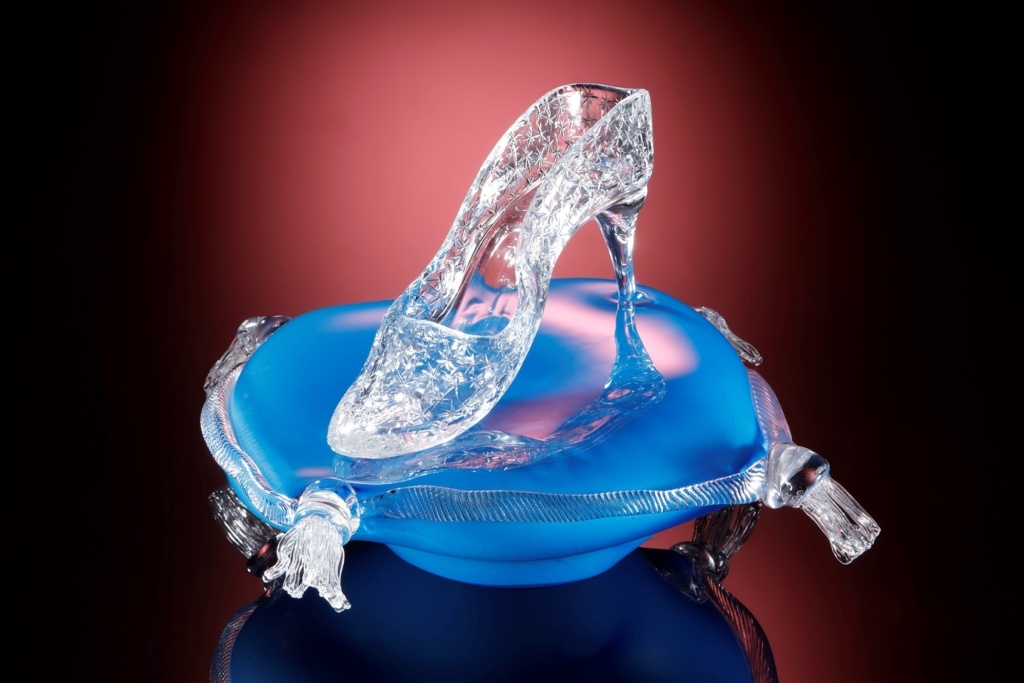 Sony's latest blockbuster, Cinderella, already the number 1 film being streamed in the USA and by all accounts destined to be a worldwide cinematic sensation, and right in the middle of it all is the glass slipper made by Allister Malcolm.
You can see Allister making the glass slipper here.
Cinderella, filmed at Pinewood Studios, is now available on Amazon Prime and here is the official trailer. September 2021.
New Book By Graham Fisher MBE
A new Book – In My Opinion: essays and comment on contemporary social issues is the latest work to hit the shelves from Graham Fisher MBE, who has collated another series of his podcasts for Black Country Radio www.blackcountryradio.co.uk in an eclectic collection covering a period of the recent past right up to the departure of President Trump and the aftermath on Capitol Hill earlier this year.
This is Graham's 11th book under the 'Sparrow Publishing' banner and follows on in similar theme from his Tales From the Barn of 2019. It offers incisive analysis and astute observation on matters that will be welcomed by anyone with an interest in current affairs and contemporary perspectives, but also contains references to glass and glassmaking. His inclusion of postscripts at the end of each chapter bring each account up to date and the work is liberally illustrated throughout. The Foreword is by Zyllah Moranne Brown, Head of Marketing & Communications at Black Country Radio. Mary Spence (Publisher) says: 'Graham focusses here on topics as diverse as history, philosophy, science, religion, politics and more in a collation of themes all tinged with his usual penchant for the unusual and arcane. Penetrating and thought-provoking, this is Graham at his most incisive in a combination of wit, critique and piercing analysis'.
The book of 136 pages is presented in velveteen-effect hardback with ribbon place-marker and is available through the usual outlets at RRP £15.00 (+£2.50 p&p). However, and hence its mention here, for a limited period it is available direct from the author at £10.00 (+ £2.50 p&p) with proceeds to the British Glass Foundation. Simply use the contact details at https://grahamfisher.co.uk/contact quoting GlassCuts in the header and we'll do the rest.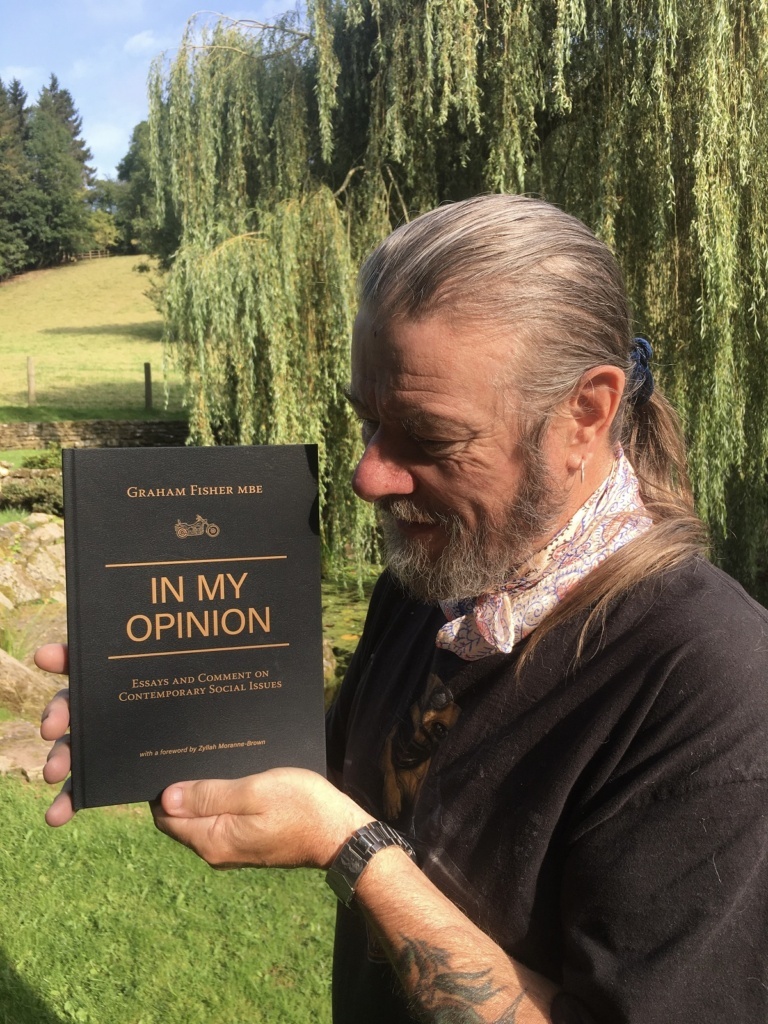 Graham Fisher MBE – 7 September 2021
Chris Day on ITV Central News 20 August 2021