Access information
Stourbridge Glass Museum is fully accessible for visitors with mobility needs. Access at the main entrance is step free and there are no entrance doors. The flooring throughout the museum is smooth, plastic coated and non-slip flooring. Lighting in the main entrance is naturally bright. The ticket desk is wheelchair accessible.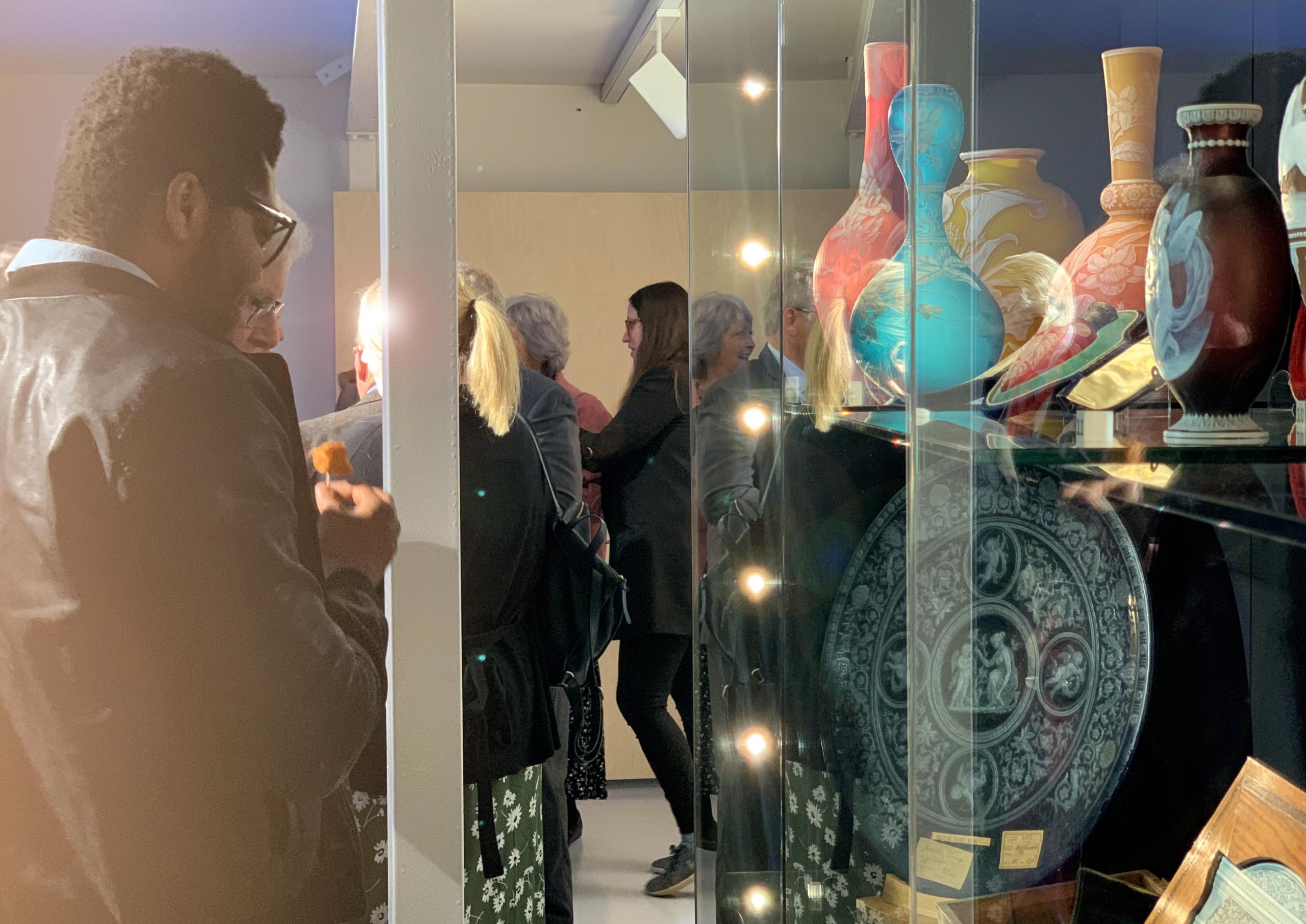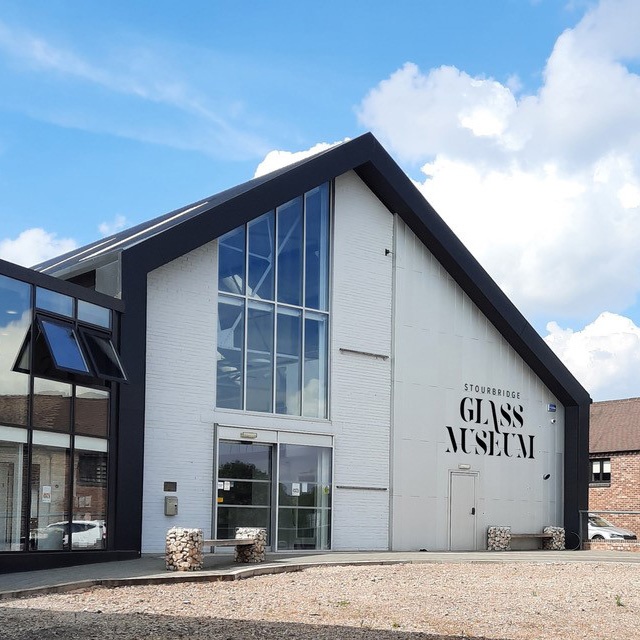 Lift
The museum has a lift which has a pull handle.
Assistance Animals
Guide and Assistance animals are very welcome within the museum.  Drinking bowls are available free of charge from reception.
Parking
There is a car park outside the museum. There are two accessible parking spaces at the rear of the museum.
Toilets and Baby Changing
There are unisex accessible toilets, plus baby changing facilities.
Seating
There are seating areas located around on both floors of the museum. If you require seating and none is available, please speak to a member of staff.
Lockers
There are medium size lockers available at the museum. Please ask at reception if you wish to use these.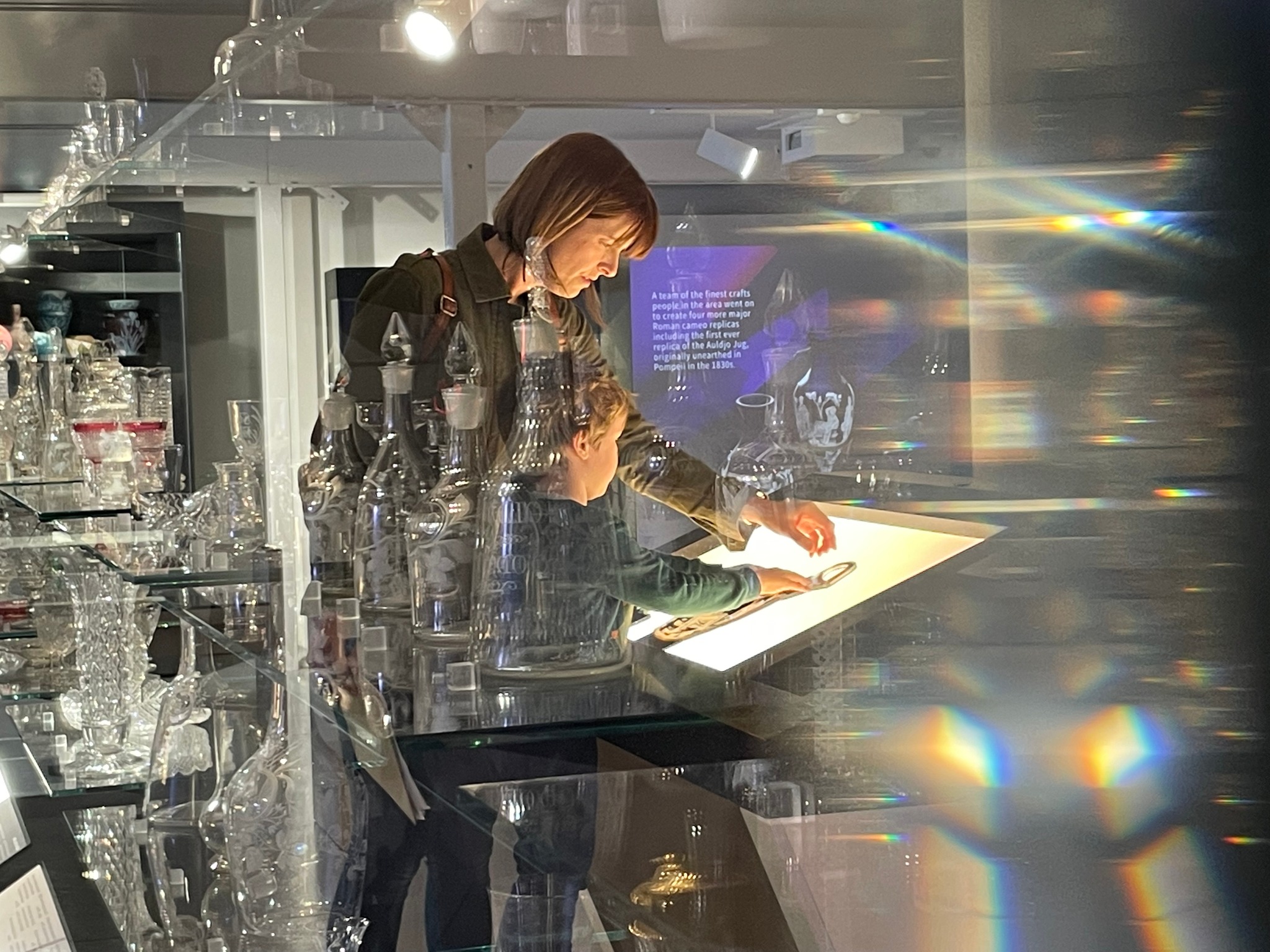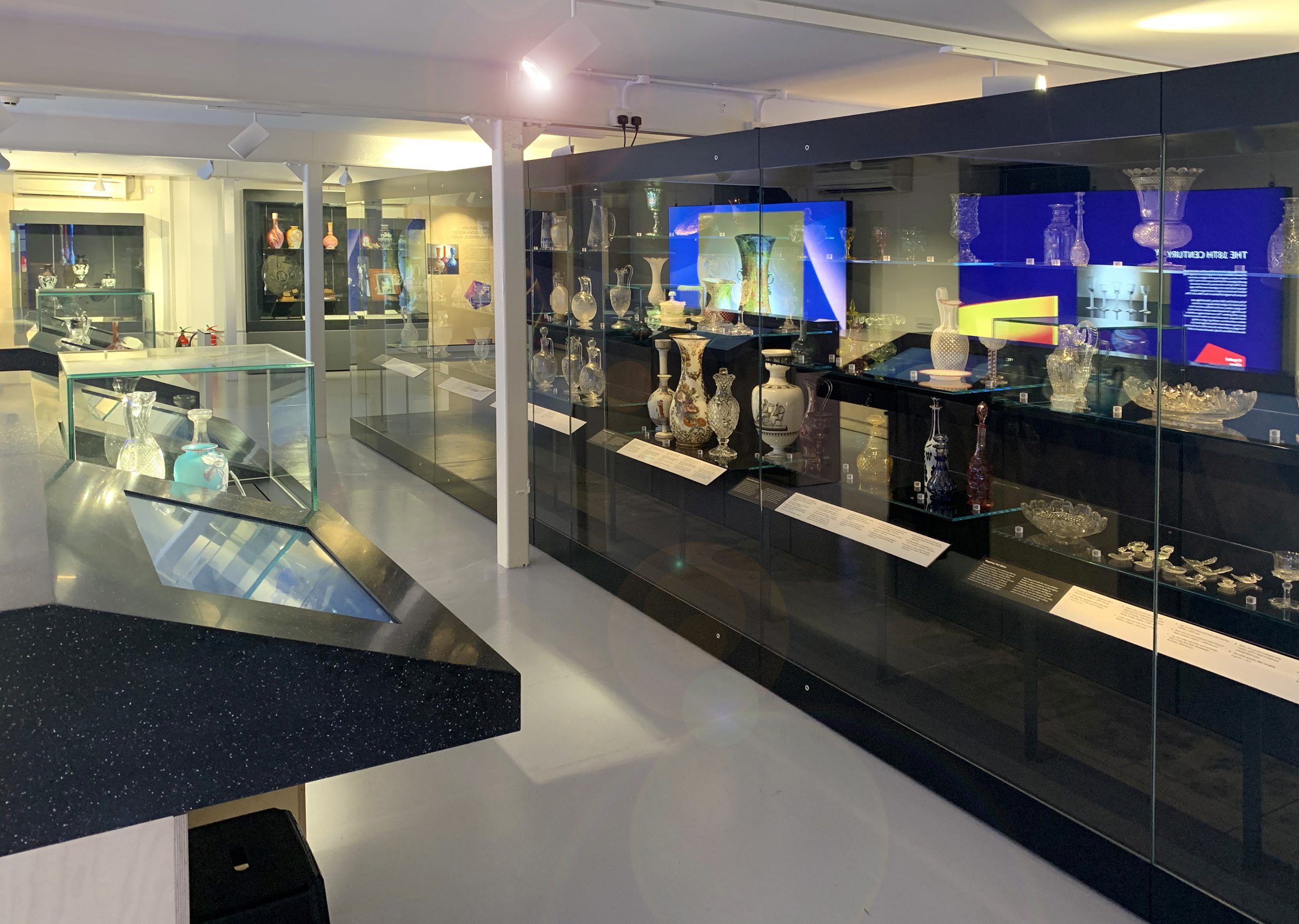 Gallery Displays
We use a combination of oral and visual media to communicate our exhibitions and programmes as much as possible. Some parts of the ground floor has low-lighting. There is no background music in the museum but some interactives have sound.
Personal Assistants
One personal assistant is permitted free entry to the museum when accompanying a paying visitor (concessionary rate). Due to our adherence to health and safety guidelines, we cannot allow anyone under the age of 16 years to be a personal assistant to another person. We do not allow personal assistants for anybody under the age of 3.
Welcoming people on the autism spectrum
We believe museums are for everyone. However, some people can find visiting new places difficult. We wish to make our museum as accessible and inviting as possible.
Preparing for your visit a few days beforehand can make for a more manageable and enjoyable experience. Therefore we have created a crystal clear- autism-friendly guide to help young people, teens and adults on the autistic spectrum familiarise themselves with our museum.