Hot Glass Taster Sessions
October 14 10:00 am

-

December 16 10:40 am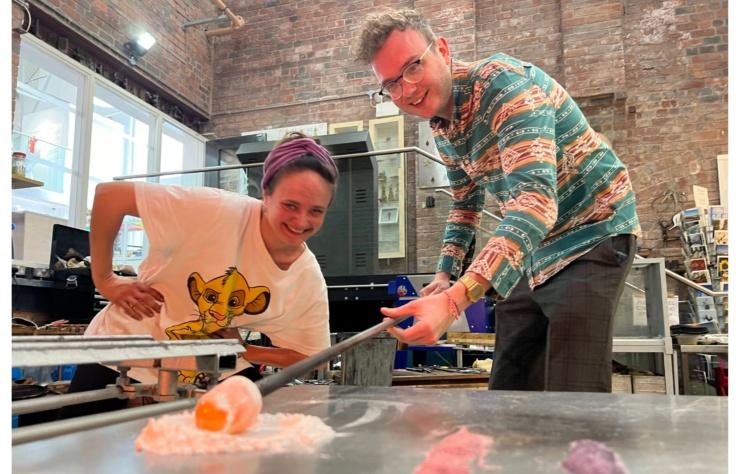 Make your own paperweight, Hot Glass Taster Sessions, Autumn 2023.
Try your hand at glassmaking.
Book any Saturday morning session leading up to Christmas!
 It Starts with a quick introduction to our studio and tools. Our renowned team will guide you through the process every step of the way. There is nothing quite like it! You will experience working with molten glass at over 1000º C to create a unique paperweight. Play in a whole new world of pattern and colour whilst shaping molten glass in the glassblowers bench!
This have a go workshop makes the perfect gift. It's perfect for individuals or why not book on as a couple? 
Your creation will be ready a couple of days  later after they cool down overnight in a kiln and have the base ground.
Price includes entry to Stourbridge Glass Museum for the participant.
Workshop suitable for ages 14 and upwards.
If you have any queries about this popular workshop, give Allister Malcolm Glass Studio a call on 07961867206